AU BON ACCUEIL- Near the Eiffel Tower
Posted in News
Le
A few minutes from the hotel and the Eiffel Tower, we recommend:
AU BON ACCUEIL
Near the Eiffel Tower, smiling welcome and inventive cuisine are assets that make it successful. This gastronomic bistro has more than one turn in its bag to conquer the hearts of the public. Starting with its location, near the Eiffel Tower. The decoration is in a contemporary style with comfortable benches and seating and neat lighting.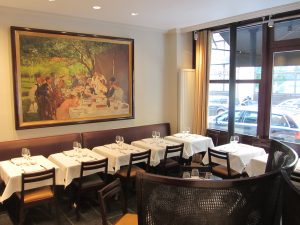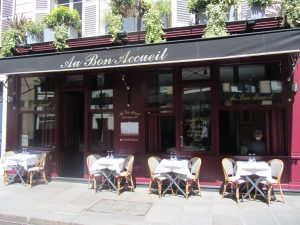 Market and quality products give daily menu titles. The dishes of the day, enriched with game in season, express clear and simple flavors, enhanced by vintages of the Rhone or Burgundy: French salmon marinated then smoked, crushed potato with hazelnut butter; Brioche lost with caramel, mango sauce and passion ...
Some tables are arranged in front of the restaurant in fine weather.
And then, from the terrace, the magic of the Eiffel Tower illuminated at night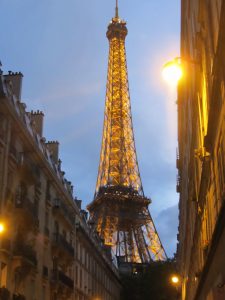 Enjoyed your meal!! :)
Hôtel de Londres Eiffel