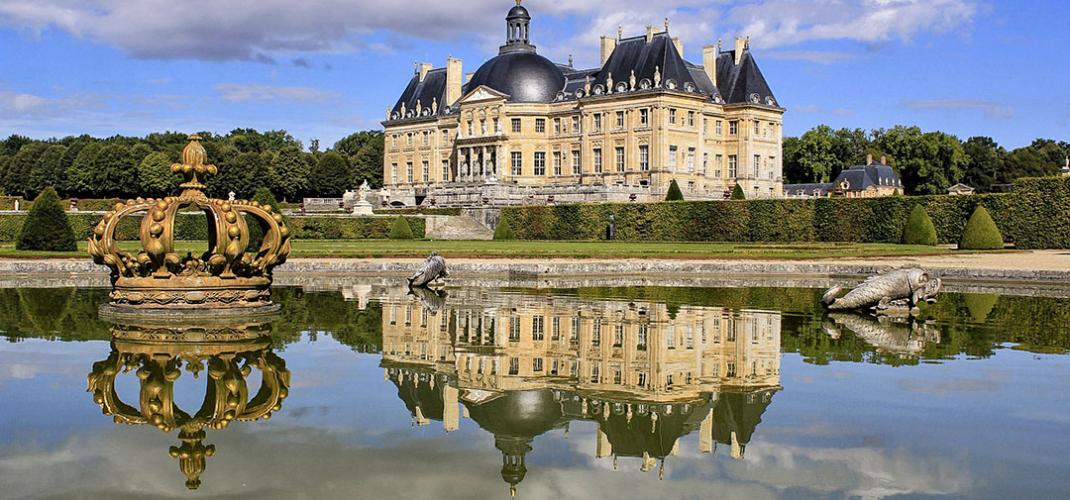 Spanning nearly 500 hectares (1,235 acres), the Vaux-le-Vicomte estate forms a unique ensemble. Fruit of Nicolas Fouquet's bold vision, it is a living testament to France's 'Grand Siècle', the 17th century.
Louis Le Vau was already widely celebrated when Fouquet called on his services in 1653. As the King's "Principal Architect," he had already erected a number of Parisian famous mansions. Considered the greatest ambassador of the Italianate style of architecture in France, Le Vau also drew inspiration from classical antiquity. Drawing on these traditional sources, he then created a powerful new style of his own, starting with Vaux-le-Vicomte. Here, he layed the foundations of French architecture for the next 150 years.
https://vaux-le-vicomte.com/en/
Getting to Vaux-le-Vicomte from Paris is easy and takes under 1 hour!
From Paris by public transportation:
Take the RER R train to Melun from Gare de Lyon (it is a 30-minute direct train). You can purchase tickets in front of the track.
When you arrive in Melun take a 10-minute taxi or Uber* to the chateau.
Every day until December 31, you can take our Châteaubus to Melun. For the schedule click here, and to book the Chateaubus.
Hôtel de Londres Eiffel