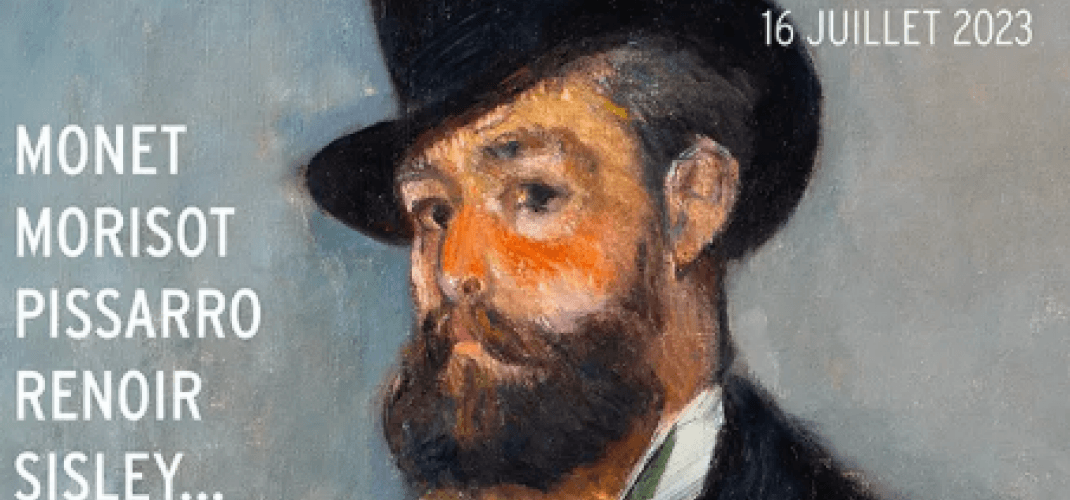 From March 15th to July 16th, 2023
The Musée du Luxembourg presents a new exhibition dedicated to Léon Monet (1836-1917), the forgotten brother of Claude (1840-1926). Both a color chemist, Rouen industrialist and collector, Léon Monet played a decisive role in the career of the artist. In 1872, when the latter, back in Le Havre, painted Impression, rising sun, Léon founded the Industrial Society of Rouen and decided to provide active support to his brother and his Impressionist friends. These are the beginnings of the constitution of a remarkable collection of modern art.
The exhibition brings together around a hundred works, including paintings and drawings by Monet, Morisot, Sisley, Pissarro and Renoir, as well as color books, fabric samples, Japanese prints, archival documents and many family photographs. The energetic portrait that Claude Monet made of his older brother in 1874, a vibrant testimony to the deep affection that united the two brothers, is presented there for the very first time. The exhibition definitely places Léon Monet in Claude's biography and shows the two brothers' shared interest in color.
Hôtel de Londres Eiffel